Meet Mama Teav
Mama Teav came to America in 1979 as a Cambodian refugee with little to nothing. War and genocide had destroyed her past life forcing Mama Teav to escape the only country she ever knew and forge a new life in America.
One thing Mama Teav did hold onto was her love for cooking. The kitchen was her comfort zone, and food was Mama Teav's way of showing love. She often made dishes from scratch—from pickled vegetables to her famous Hot Garlic.
No matter what mama cooks or who she cooks for, she does so with a sense of love, pride, and style. Come take a seat at mama's table. There's always room for one more.
CERTIFIED MAMA'S BEST
We're committed to making quality products with wholesome ingredients. Mama Teav's Hot Garlic is 100% natural and made with only seven simple ingredients.
Our local organic garlic is fried in Salute Santé!® cold-pressed grapeseed oil. And we sun dry and roast our chilis over an open flame. Each of our onions are dried and preserved to maintain just the right amount of sweetness.
No shortcuts. No gimmicks. Just real love.
TRY OUR FAMOUS HOT GARLIC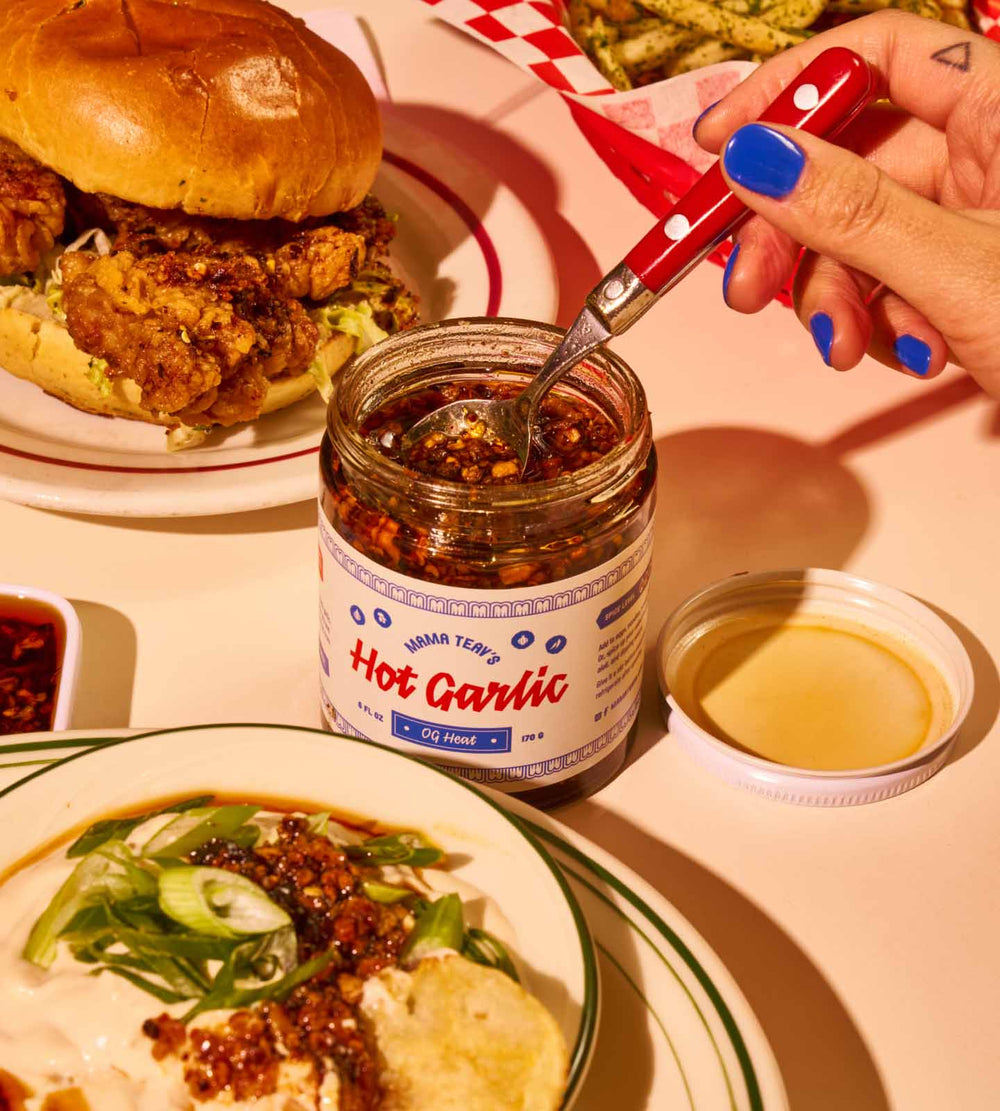 MAMA TEAV's
Hot Garlic
Fiery heat, crispy garlic, and rich umami.
Made to enhance any and every meal.