No more dull dinners. The only condiment with the power to turn Monday leftovers into Friday night extravaganzas.
ALL SPICE NO GIMMICKS
NON-GMO
NON-GMO
COLD-PRESSED OIL
NO SUGAR
NO SOY
No Sesame
NO MSG
NO ARTIFICIAL INGREDIENTS
BOLD HEAT, EPIC CRUNCH
Small-batch fire roasted chilis and crispy bits of garlic will make your tastebuds snap, crackle and pop. 🌶️🔥💥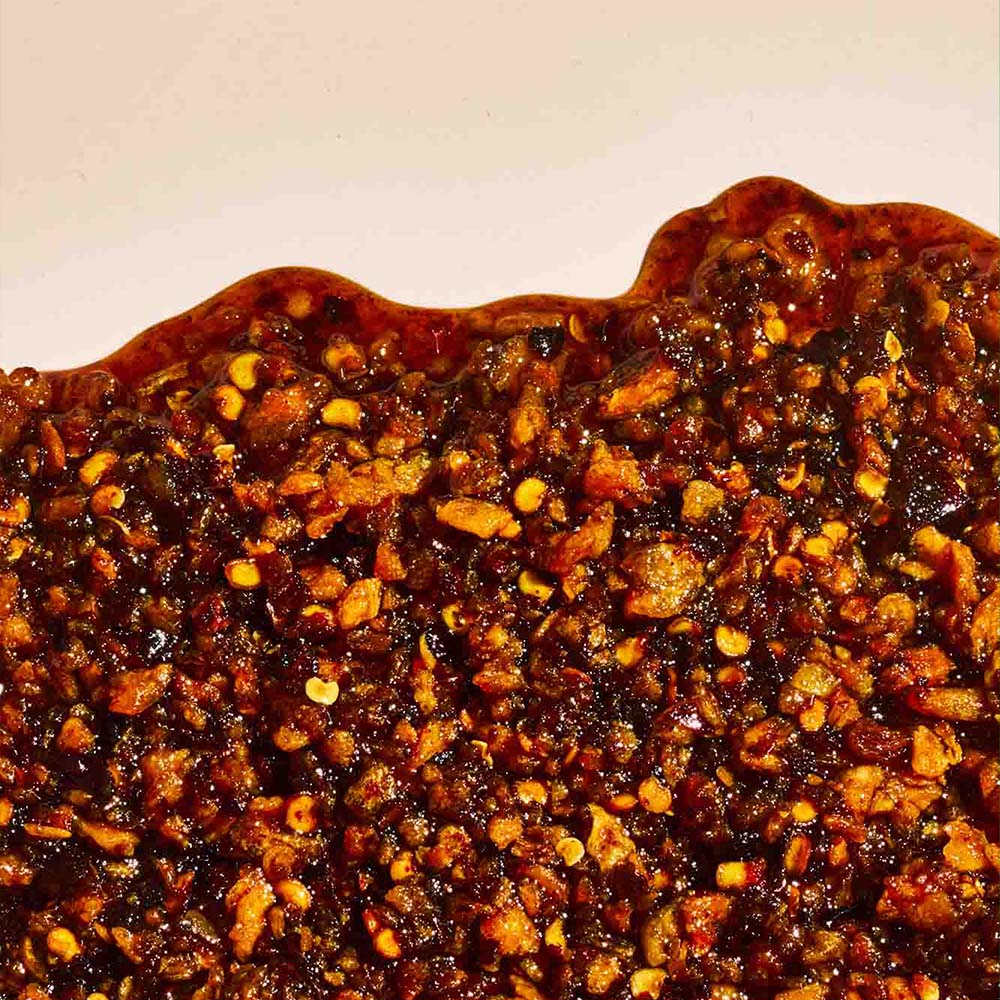 SNAP
Crackle Pop!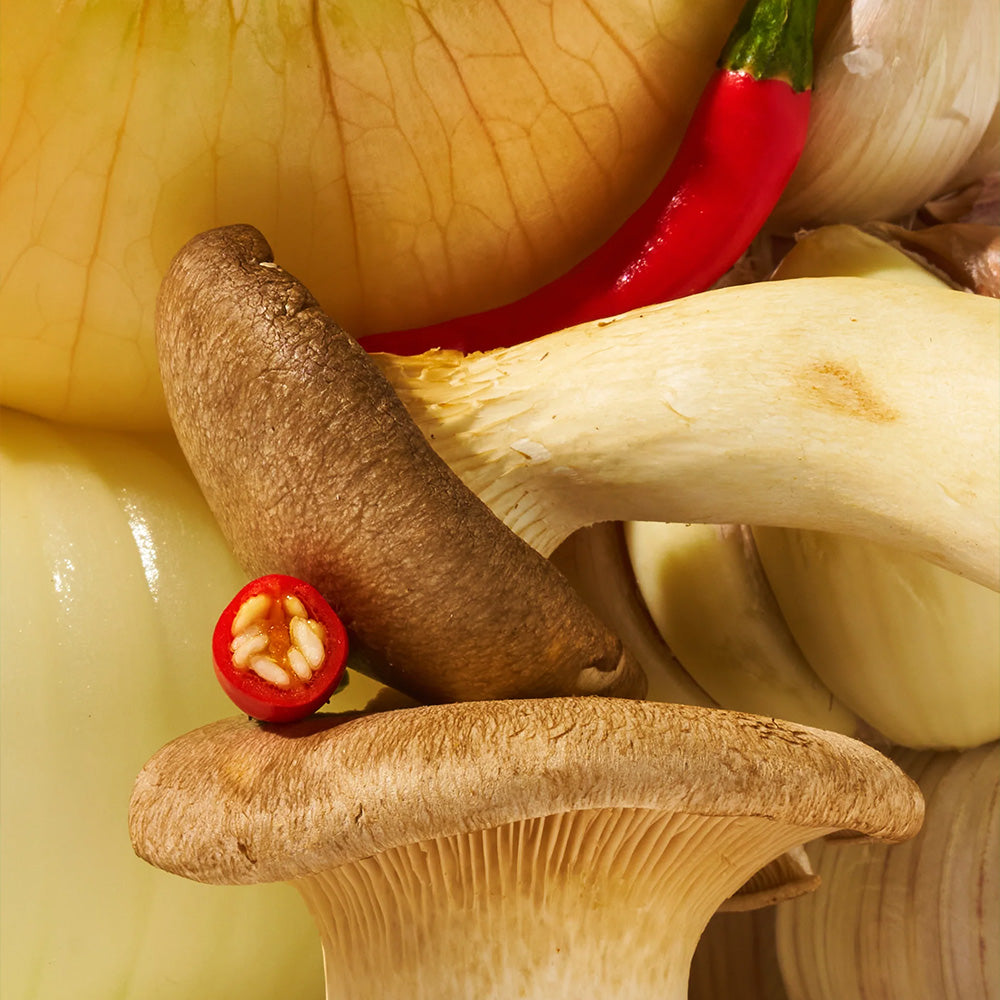 ALL-NATURAl
GOOD GOOD
7 SIMPLE INGREDIENTS
No preservatives, no funny stuff. Just 100% natural and high quality ingredients you already know and love in this chili crisp.
HEALTH IS
WEALTH
The ultimate guilt-free chili crisp — zero sugar, soy, or allergens. Exclusively cooked in chef inspired Salute Santé!® cold-pressed grapeseed oil.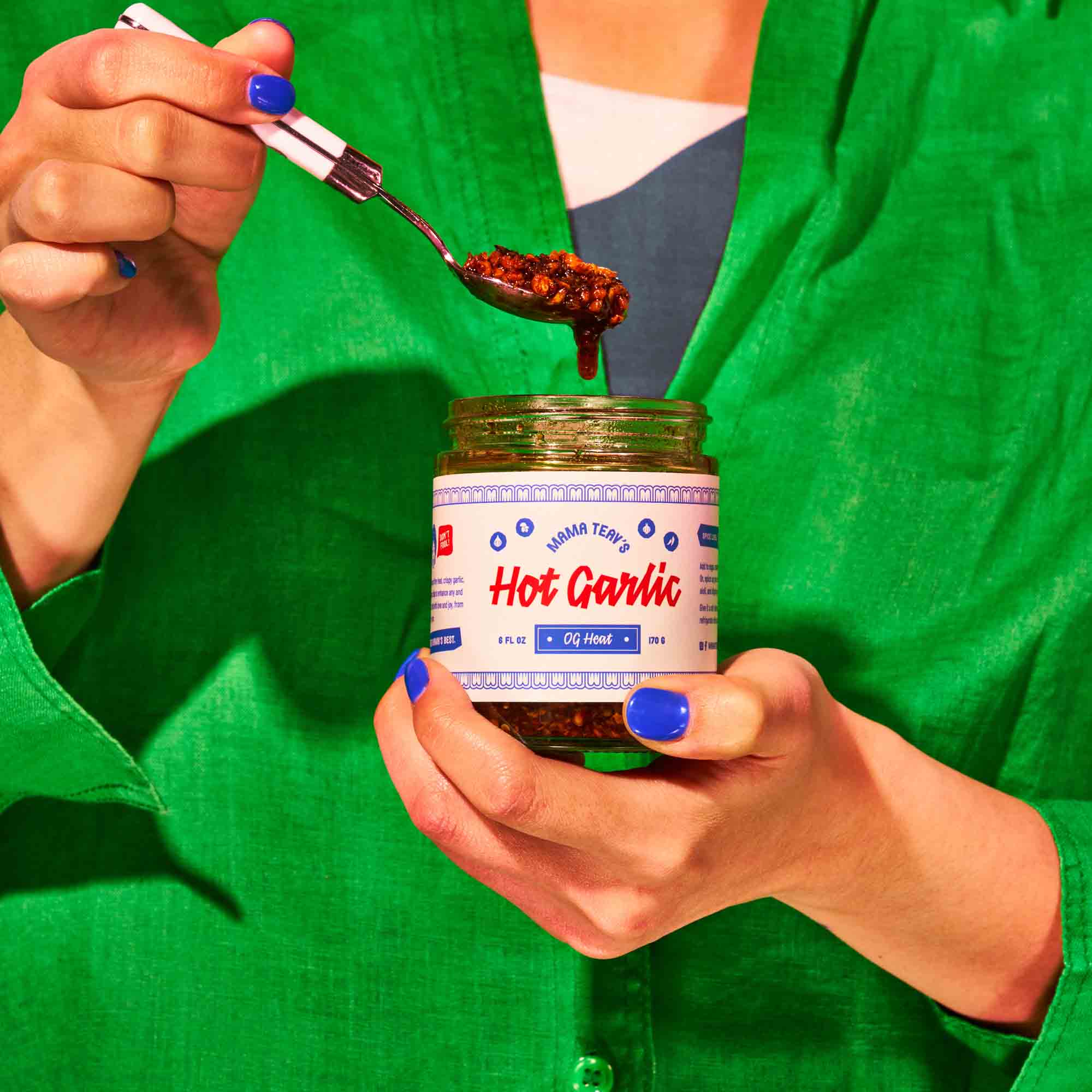 100% GUILT-FREE
TASTINESS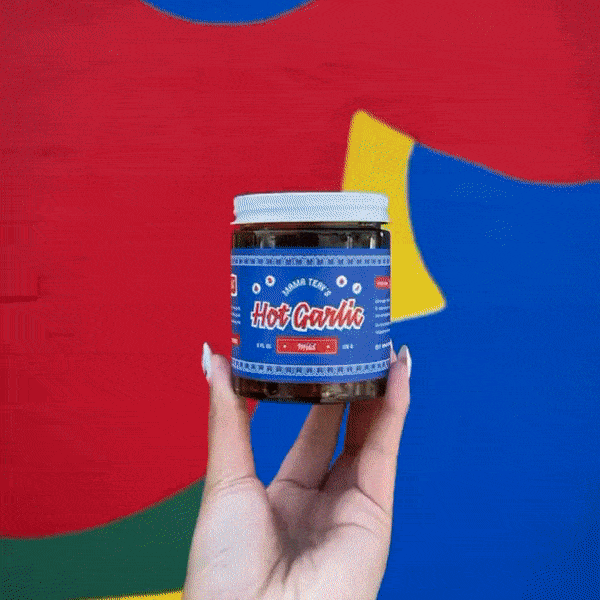 "Magically delicious and wholly addictive."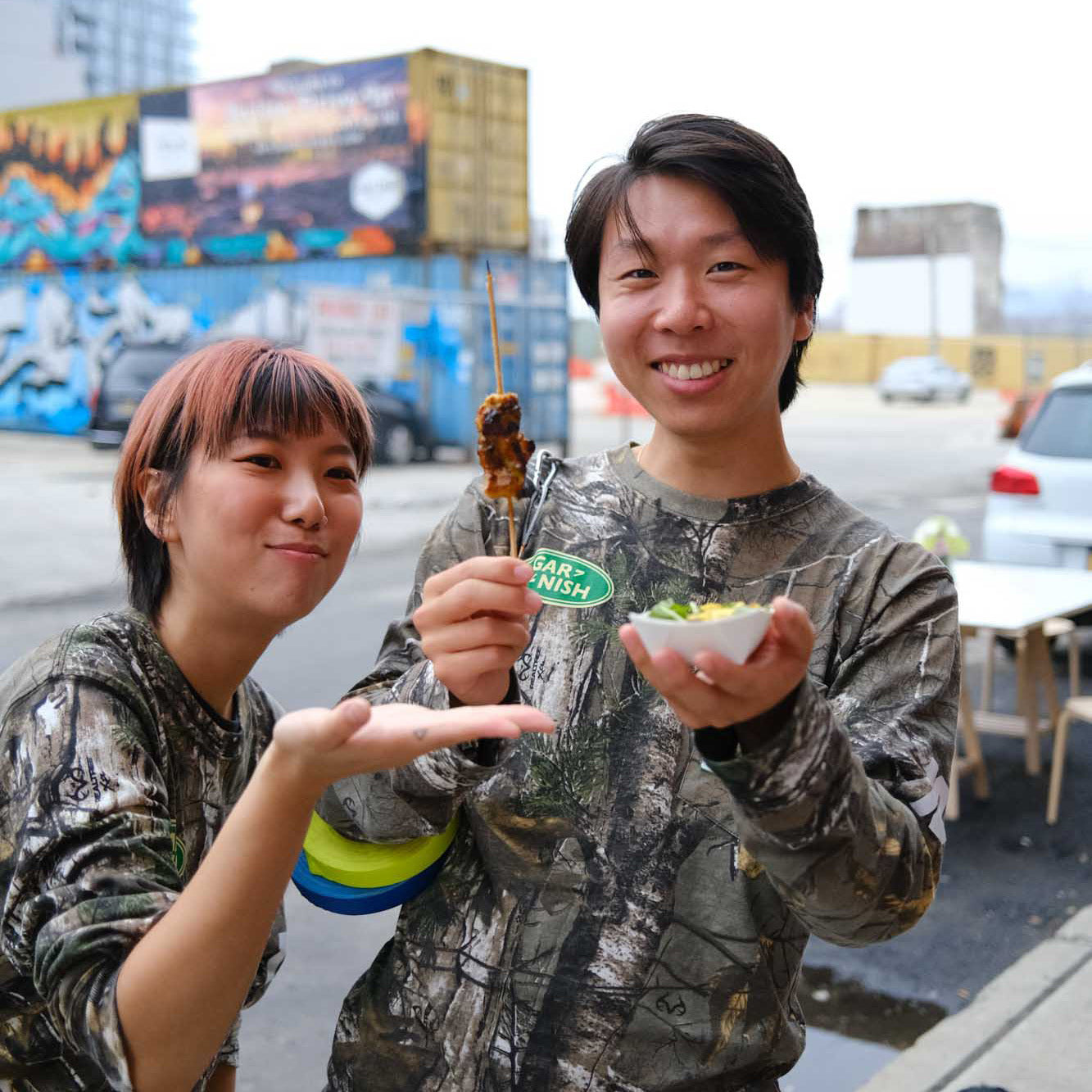 "We put this on our eggs, rice, soups, meats, pizza - you name it, Mama Teav's belongs on it."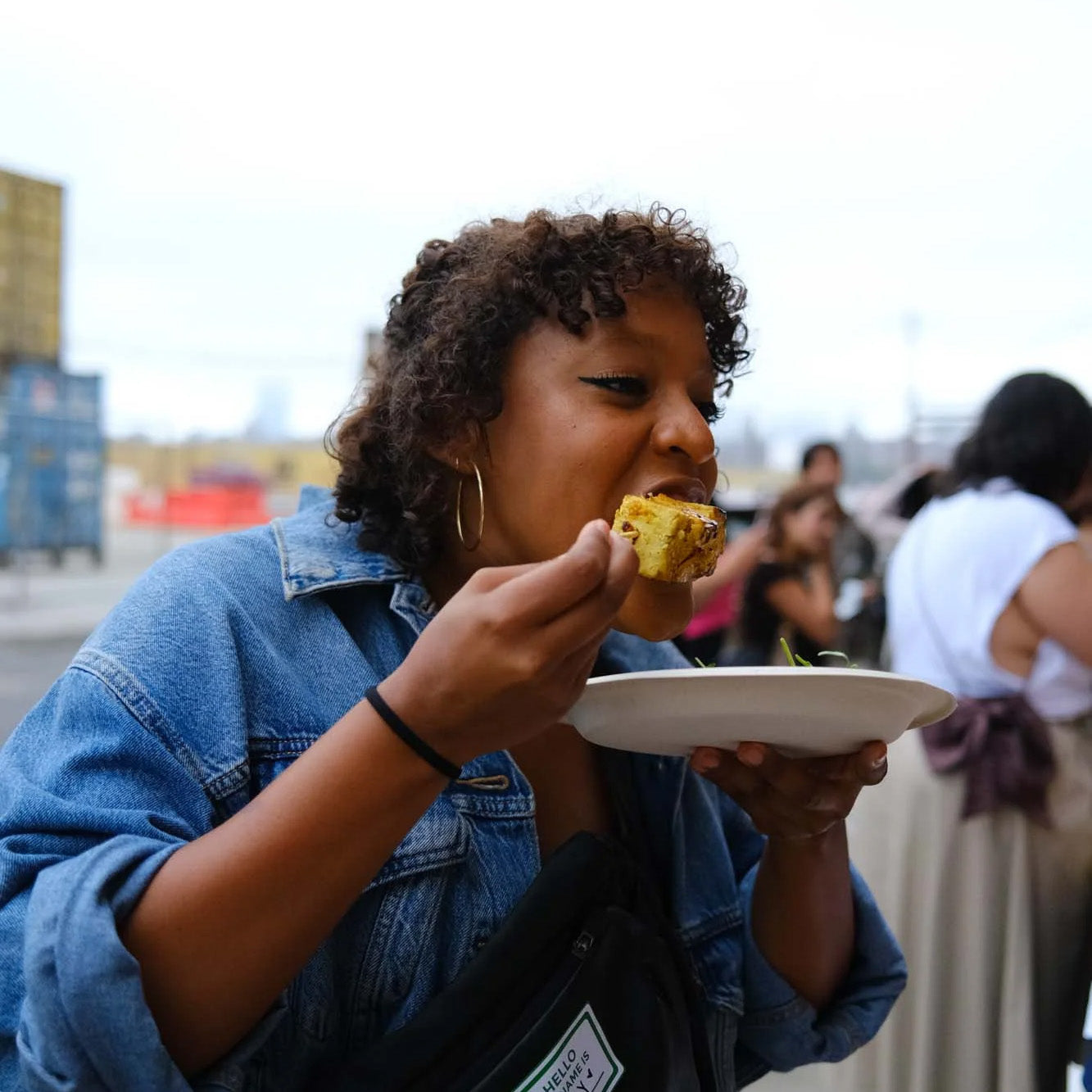 "It adds instant depth to simple food and the spice level is so good."